Een spiegelkamer staat ook wel bekend als een infinity room oftewel oneindige ruimte. Door het gebruik van spiegels rondom worden voorwerpen in de kamer eindeloos herhaald. Hoe mooi en grappig is dat! Een kunstenares die veel gebruik van maakt van een infinity room is Yayoi Kusama, geboren in 1929 in Japan.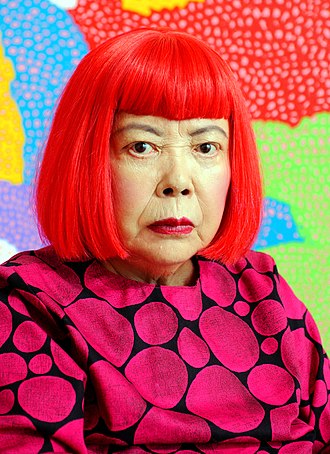 Zij heeft in haar leven veel verschillende dingen gedaan en gemaakt. Maar de laatste decennia is een terugkerend element in haar werk een infinity room in combinatie met polkadots. Over het gebruik van de polkadots, die haar handelsmerk zouden worden, schreef zij: "…a polka dot has the form of the sun, which is a symbol of the energy of the whole world and our living life, and also the form of the moon, which is calm. Round, soft, colorful, senseless and unknowing. Polka dots become movement… Polka dots are a way to infinity."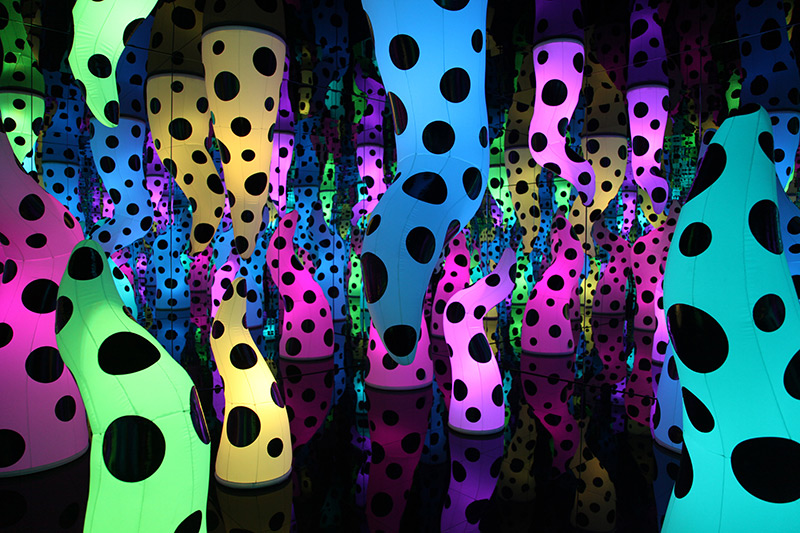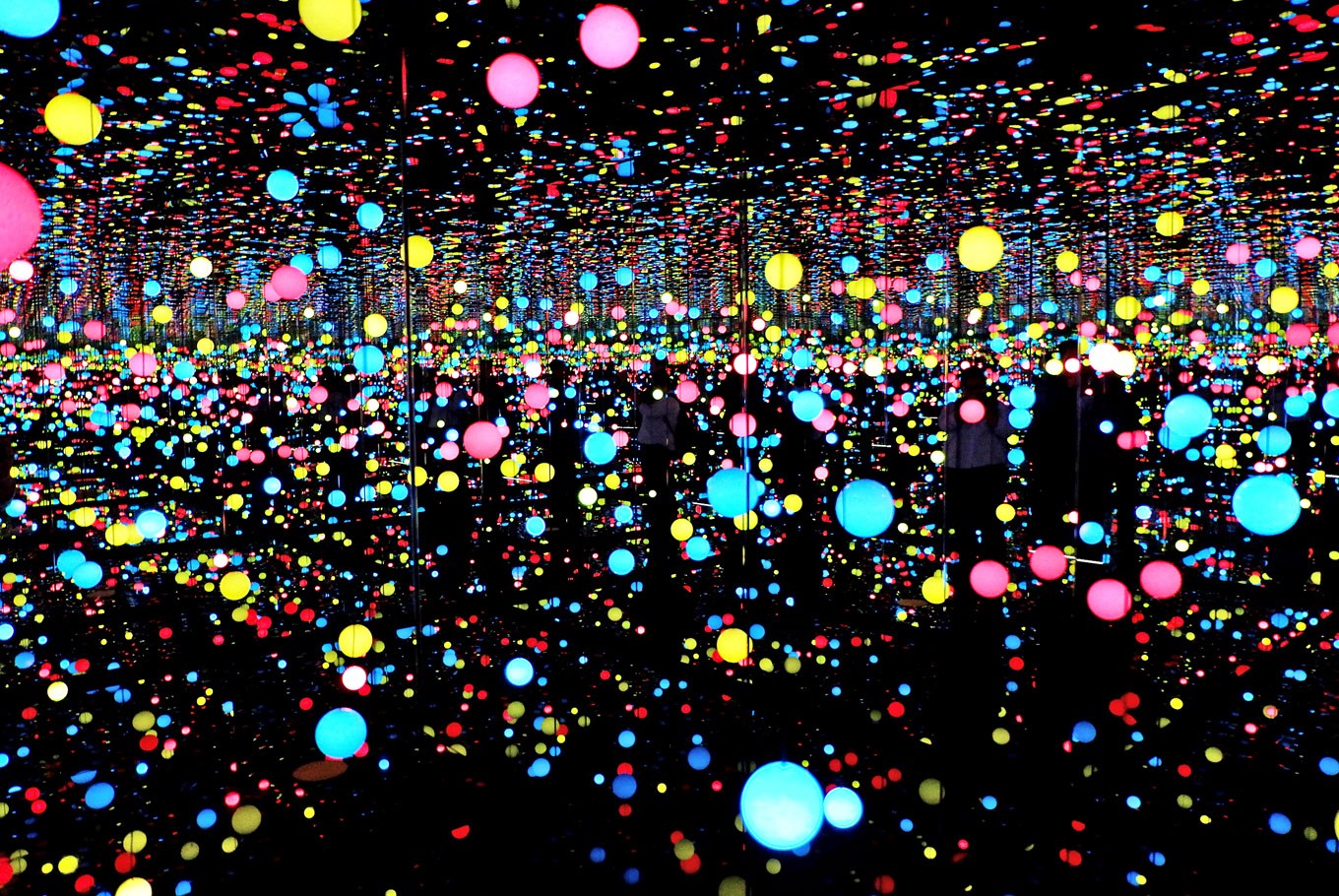 Dergelijke kunst noem je ook wel installatiekunst. Yayoi Kusama is een belangrijke vertegenwoordiger van deze stroming. Nu lopen de meningen uiteen wat nou precies onder installatiekunst wordt verstaan, maar de gemeenschappelijke deler is dat het gaat om een kunstwerk in een (binnen)ruimte, waarbij losse onderdelen samen een 3D 'installatie' vormen. Ook de ruimte waarin de installatie is gebouwd, is deel van het kunstwerk. Soms geldt dat ook voor de toeschouwer.