De kamer waar je nu in staat noemen ze de kamer van Ames. Adelbert Ames is de naamgever! Hij heeft in 1934 voor het eerst de kamer ontworpen.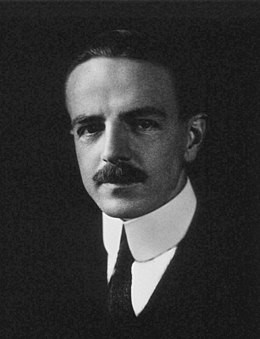 Het bijzondere van de kamer is, dat je elk gevoel voor grootte kwijtraakt. Hoe kunnen wij zo voor de gek gehouden worden door ons eigen brein?! Dit komt doordat de kamer is gebouwd in de vorm van een trapezium en de wanden uit elkaar lopen, evenals de vloer en het plafond. Onze hersenen zijn echter gewend om rechte vormen te zien en door de tekening op de vloer en muren registreren zij ook nu een rechthoekige kamer met gelijke afstanden. De persoon A (rode stip) staat echter veel verder van de kijker af dan de persoon bij de groene stip en lijkt daardoor veel kleiner.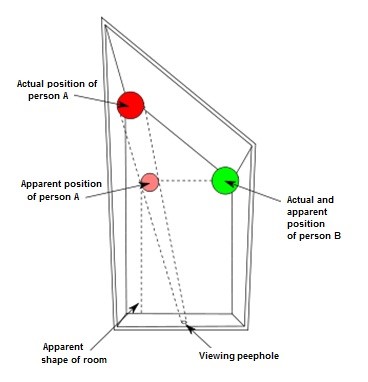 Een Ames kamer wordt ook veelvuldig gebruikt in films. Bekende films zijn de The Lord of the Rings trilogie. In deel 1, The Fellowship of the Ring, komt de truc meerdere malen terug om de hobbits een dwergachtige lengte te geven naast de grote Gandalf. Wellicht een spoiler, maar toch een leuk feitje om te weten bij films!